Dans la peau d'un chien by Alexandra HOROWITZ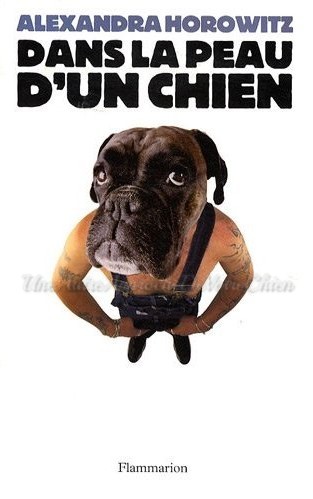 Think you know everything about your dog? And yet... the complicity that you share with him, the messages you think read in his eyes, the emotions that you lend him are not the effect of your imagination, the projection of your way of thinking on his own? Often, indeed, we we represent the animal universe from the human reality. The best way to understand a dog, is to forget everything believed to know about him and adopt his point of view.
To literally get into his skin: this is what offers Alexandra Horowitz, passionate ethologist, in this book also documented that entertaining. Imagine what that would be your life in sixty inches off the ground, height of truffle, and you will understand many things: what the dog guess feeling (your emotions, your diseases), why he prefers your bed in her basket, why he runs after the bikes and rolls around in the puddles, if he feels guilty when it's nonsensebored in your absence... Wire experiences and anecdotes, you will discover the sensory and cognitive of your faithful companion abilities. And never again you will look the same way.
Editions Flammarion (April 2009)