Guide pratique du comportement du chien
by Graff & N.Massal Dr. E.Beaumont-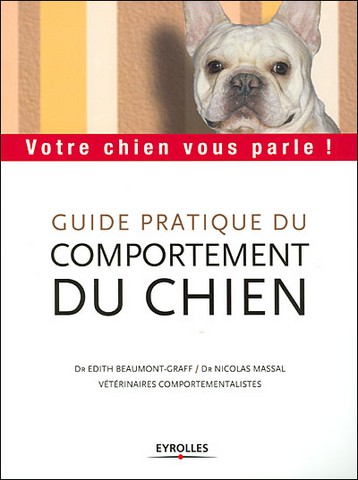 Dog urine on the carpet of the room. Would it deliberately to annoy you? In drive, it takes so much on his leash that you can't hold him back. Seek to dominate you? Left alone all day, he barks continuously or trashing the apartment. Why is it unable to be wise? A large number of difficulties between master and dog are communication problems. Sure you understand what expresses your dog?
Through 12 sequences of everyday life, this book invites you to discover how works a dog: what emotions feel? What can store? How does he learn? What are its social codes and its hierarchical organization? Teach him the cleanliness, dosing rewards and punishments, do obey orders, manage better separations, make walk on a leash without it draws, make him bring an object... You will also find in this guide the tools, tips and techniques to make you understand and prevent possible problems of behaviour.


Editions Eyrolles (April 2006)