De chair et d'âme by Boris CYRULNIK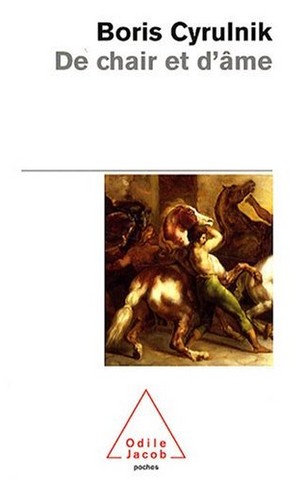 Happiness is never pure. Why is that so often, a breath of happiness causes anxiety of losing? Without suffering, could love? Without anguish and emotional loss, would be needed for safety? The world would fade, and we might not taste to live there. B.C.

After a series of tests on the resilience that have known tremendous success, Boris Cyrulnik exposes the environmental conditions of happiness and success. It explains why, for all of us, life is a conquest permanent, never fixed in advance. Our genes or our environment of origin not forbid us to evolve. Any rest possible.
Again, the humanity of Boris Cyrulnik makes us aware of our forces to help others and our means to overcome our weaknesses.
Editions pockets Odile Jacob (March 2008)