Use partial or total of my texts and my photos in this page without my permission is strictly prohibited

My testimonial on SAM and the beneficial impact
of a relational change on his neurological difficulties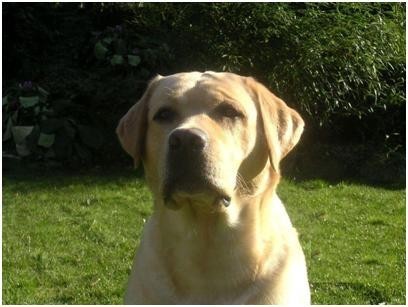 History of my dog Sam
Sam (Sample of Tintagel Winds) was born on April 30, 2001 from the Tintagel Winds breeding, Felicity and Kira Leith-Ross.
Breeding known long for produce from beautiful labradors balanced black and sand, with good conditions for early development.
It happened in our family in early July 2001, he was then 3 months, and joined, already with us, Pomerol * (2 years) and Petrus * (18 months).
It was, for me, a favorite acquisition which wonderfully lasted more than ten years now.
* See in my topic My References


Beginning of events
Neurological manifestations began in 2003: although impressive, they have not sparked treatment immediately.
An MRI * in 2004, with the aim of detecting an anomaly at the level of the cervical vertebrae, even was practiced the Maisons-Alfort veterinary school, without result.
In 2005, an intensive epileptiform seizure made me consulted my vet emergency and started life at base of Gardenal daily treatment.
Sam then continued his life in the company of Petrus (Pomerol being tragically died early 2005), under cover of an anti-epileptic, including still one to two epileptiform events per month.
* MRI: Magnetic Resonance Imaging


Epileptiform events
When Sam felt that he was going to have a crisis, it had always exceptionally to lie on my feet, meaning me something imminent was going to happen. I knew while in the minute that would follow, an epileptiform event was going to happen. So I stayed with him, seeking to secure and to reassure it in him speaking, patting, remaining mostly quiet, trying not to communicate my concern.
All my family had the same instruction to help Sam to better overcome its chaotic episodes which I have never managed to define the triggers.
Curiously, he never had these difficulties when walking daily in the forest, or even, I think, in my absence. Those above occurring only within the family context, in the presence of known people and Pomerol Petrus.
The major risk for him would have been getting hurt falling from a staircase if a crisis occurred at this time there.
The crisis in it even, as impressive as it is, could not result in death.
A crisis could last one to two minutes. Despite its sometimes impressive convulsions, he never lost consciousness.
Once passed and it has found its forces, Sam always demonstrated great energy, as if he had time to recover.
A very strong Constitution, he always impressed me once the crisis has passed, quickly found its liveliness and dynamism.
His neurological difficulties continued unchanged until the dc of Petrus, in August 2009.


Disappearance of Petrus
On the night of August 16, 2009, our nice Dachshund Petrus left us brutally, victim of a serious tumor ruptured spleen, unsuspected until this day. Sam, who has always lived home with other dogs, seemed disoriented. Our pain was great.
Trained at the same time at that time just completed my of behaviorist, I no doubt helped differently Sam that I would have done so before.
It is also noteworthy that, having grown up, my four children have gradually left the House, the family excitement has given way to a calmer life context.
Over the months, if Sam has rapidly aged physically, neurological manifestations have faded, still under cover of the same barbiturate.
Sam remained one year all alone here with less and less crisis. In 11 months, I to have recorded that 5.
And then, early July 2010, arrived Eliott, young chocolate labrador, I went looking at Madame Domeland, raising of the tops of Alsace, near Mulhouse.


Arrival of Eliott
It is therefore on July 5, 2010 that Eliott, 2 months old, arrived in our family, greeted calmly by Sam.
This was the beginning of a beautiful and fantastic adventure, mingled with mutual beneficial exchanges, that last yet wonderfully today. Eliott taking example on the wisdom of Sam for his learning, and calm Sam no doubt by the presence of another dog like him, having more epileptiform event.
My new approach to behaviorist for take care me of them on a daily basis was undoubtedly influential also, and a quieter life context.
Under veterinary Board, if no crisis occurs one year barbituric treatment may be gradually stopped.


Discontinuation of the barbiturate



Having recorded no other crisis for a year, it was therefore decided, veterinary, to stop the daily treatment of Gardenal ® opinion. Sam is no longer treatment since mid-August 2011, but no crisis either which has occurred since.


Is the soothing presence of Eliott, my approach to behaviorist or a family life context more calm that do that today ' hui Sam lives serenely without treatment? Can in any case admit that this Alchemy works beautifully at home. A year without treatment and without crisis will confirm this extinction. Follow...

Extinction confirmed since after over a year without treatment, Sam has ever had of epileptiform event.
Agnes Vieljeux - Behaviorist Consultant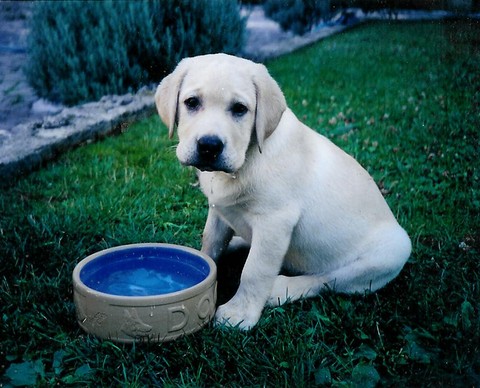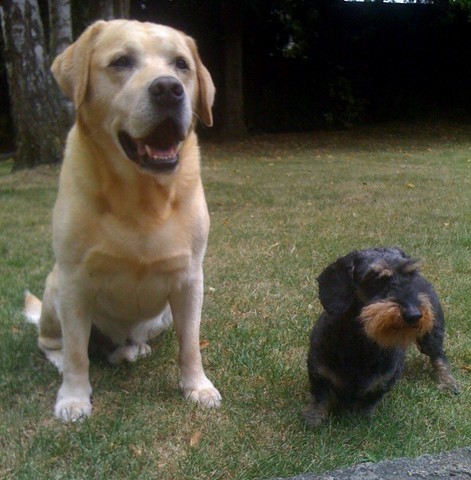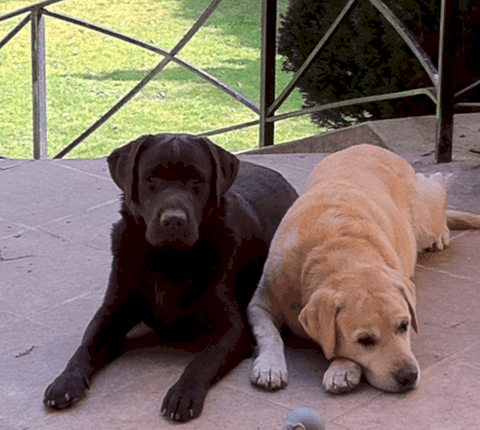 Sam went peacefully join the Paradise of Nice Dogs
on November 26, 2013

Rest in Peace my Saminou...